On September 12th the Robert Forsyth Chapter held our monthly meeting at the Cumming Golden Corral. Our guest speaker was Compatriot Kevin Karel of the Cherokee Chapter who discussed the founding of the Liberty Tree Education Project and it's approval as a semiquinncentennial project of the NSSAR. Compatriot Karel also provided an explanation of the importance of Liberty Trees to our independence movement and a history of the Pine Tree Riot. Compatriot Karel and his wife have a goal for the LEEP project to plant 76 tress by 2026 and are actively recruiting organizations to help in this effort.
Compatriot Karel's speech was followed by the regular meeting of the chapter and the induction of new Compatriot Jerry Hamilton as a member of the Robert Forsyth Chapter, GASSAR.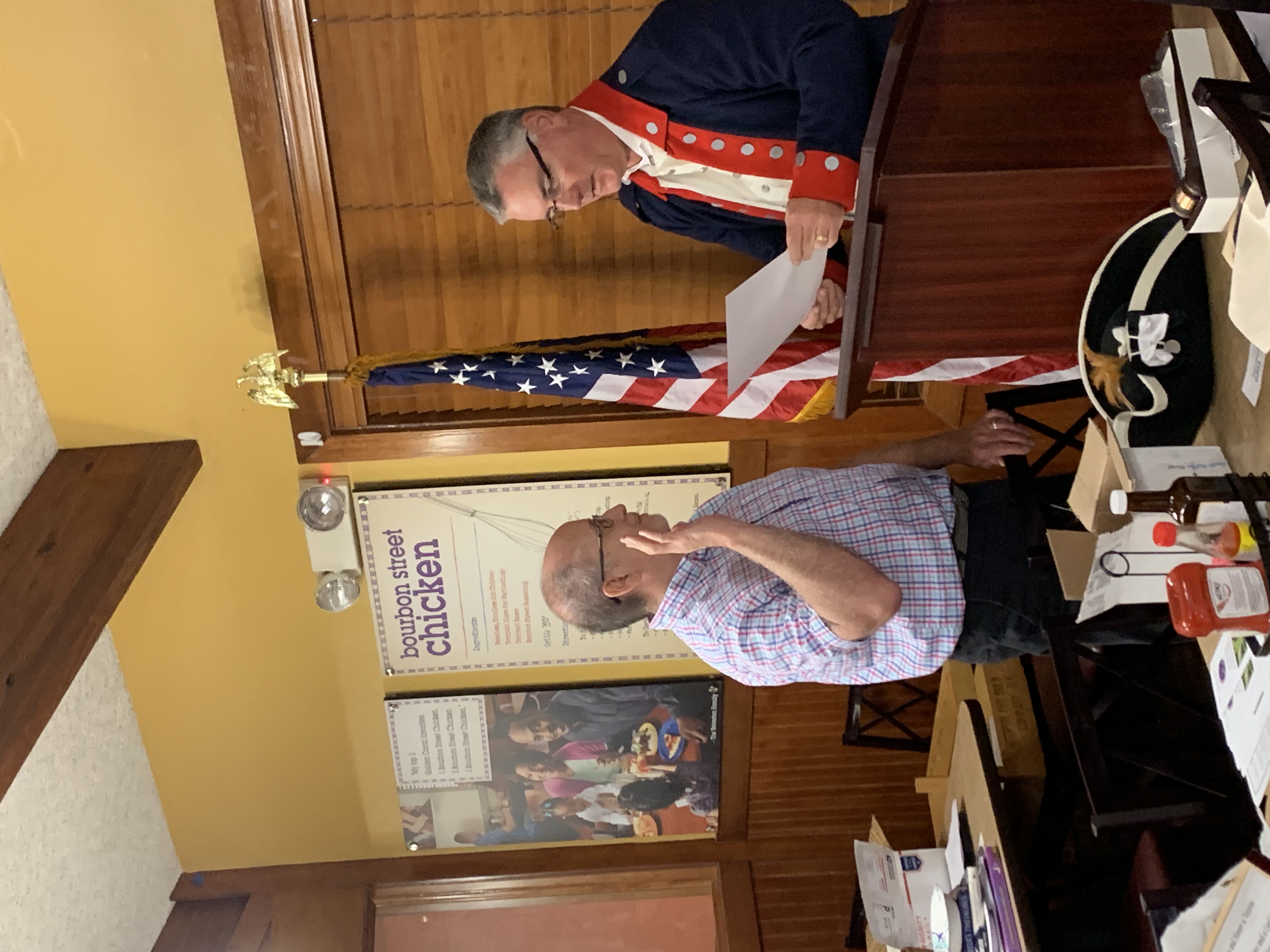 In the monthly raffle, Compatriot Slaughter won an engraved hip flask donated by Compatriot Decker.